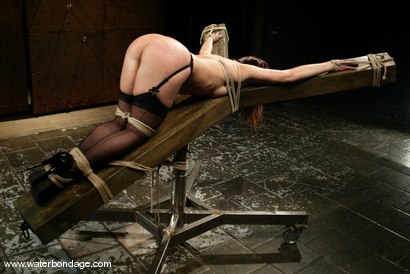 Join Site!
250+ Shoots
11,000+ Minutes of Video
50,000+ Pictures
Access to member forums

Eventually I'm going to start listening better when someone tells me,"shoot this girl!" I finally got around to Katja and the only complaint I had was that I waited so long! This adorable little German cutie was a joy to work with, tought, sexy and-to my surprise and joy- a giggler! She found out that being tied in a tank full of water was a laughing experience. But to a giggler, laughing equates to terror. Her rendition of that scene in the post shoot interview was very interesting. Be sure you tell Katja how much you love her so we can get her back again!